Types of spathiphyllum differ among themselves: the height of the plant, the size of the leaves, the inflorescence and the color of the flower.
Spathiphyllum hybrid
It reaches a meter in height. The leaves grow up to half a meter in length, elongated-elliptic in shape (wavy at the edges), glossy, slightly pointed at the top, dark green in color. The blanket reaches a length of up to 15 centimeters, and a width of up to 10 cm; oval shape Grows well in rooms.
Spathiphyllum cannifolium
The leaves are egg-shaped and bright green in color. Fragrant, green-yellow cob covered with a white-green covering.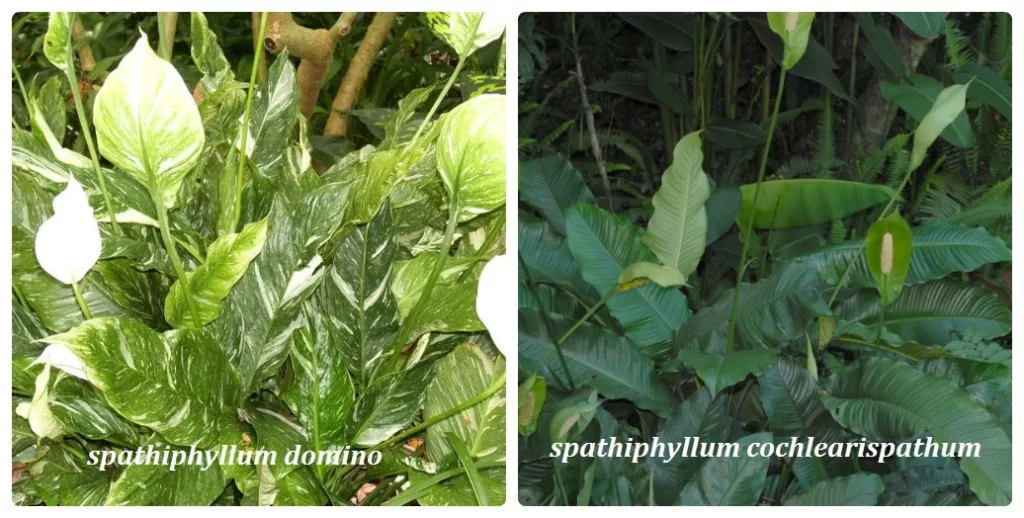 Spathiphyllum domino
Deciduous species, dark green with white spots. The plant reaches a height of 60 cm. The inflorescences are small, expressed by a yellowish cob and a long white-green covering of an oval shape.
Spathiphyllum cochlearispathum
Dark green leaves up to 40 centimeters in length and up to 20 in width, have an elongated oval shape, glossy; the edge of the leaf is wavy. The inflorescence is expressed by a white cob and a long white covering of an oval shape.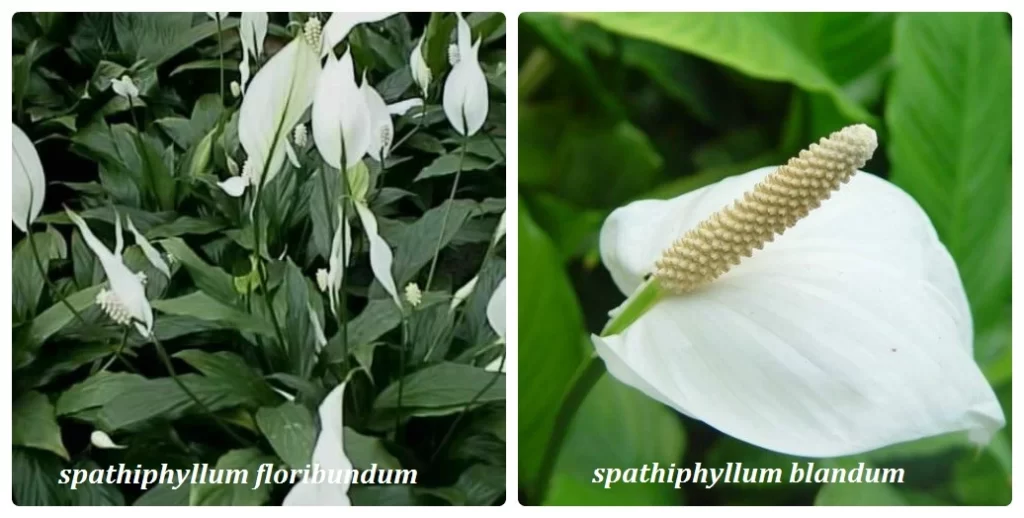 Spathiphyllum floribundum
The plant grows up to 50 cm in height. Oval elongated leaves reach 25 centimeters in length and up to 12 in width. The flowers are white.
Spathiphyllum blandum
The cob is wrapped in a green-white blanket. The shape of the blanket is similar to a flag, the plant is popularly called flagolith. During flowering (mid-spring – early summer) produces several inflorescences.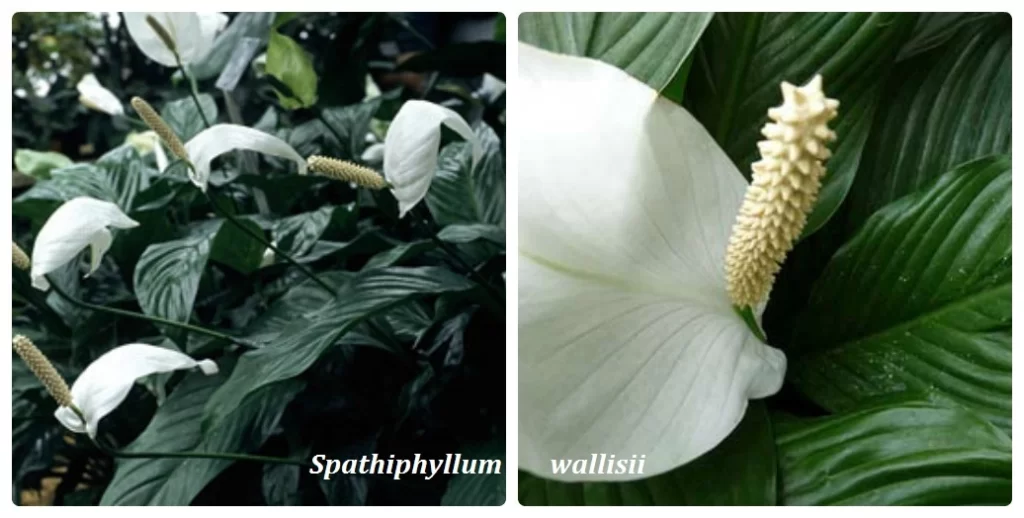 Spathiphyllum wallisii
Grows up to 30 centimeters.
The leaves are oblong-oval, dark green in color. The cob is white, and the covering is longer – the color goes from white to green. This species grows well in apartments, blooms long and profusely.