New Year's Eve and Christmas bustle is one of the most pleasant winter worries. How to decorate your home for the winter holidays, so that the mood was really festive?
It is so interesting and pleasant to involve all relatives in the production of various Christmas and New Year decorations. In this article we will consider various ideas of New Year's wreaths from threads.
How to make Christmas wreaths from threads – option 1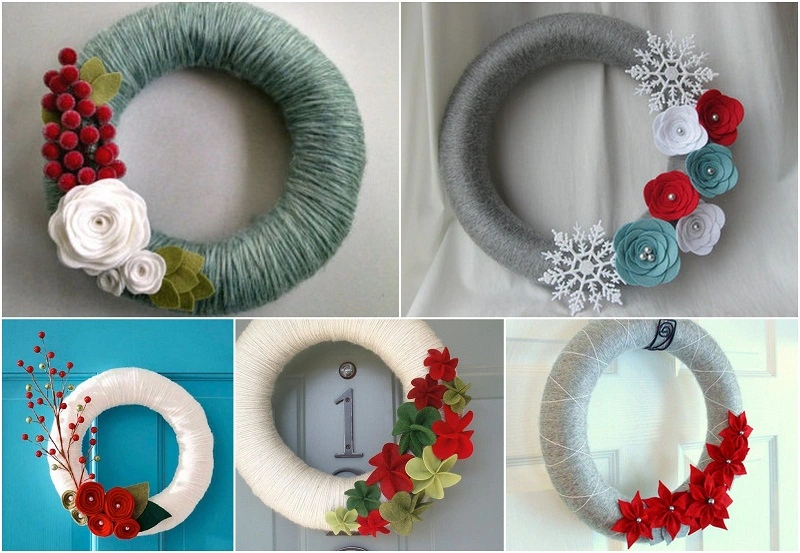 For Christmas wreaths from threads we need:
threads of the desired color,
multicolored felt,
round base (you can buy or make your own from improvised materials),
decor for a wreath,
hot glue.
Making Christmas and New Year wreaths is very easy. Take the thread before knitting and wrap the prepared circle, as shown in the picture. Next we need to make flowers, leaves or other decor from felt. Do not be afraid to experiment, you will succeed. Glue all the details of our decor with hot glue.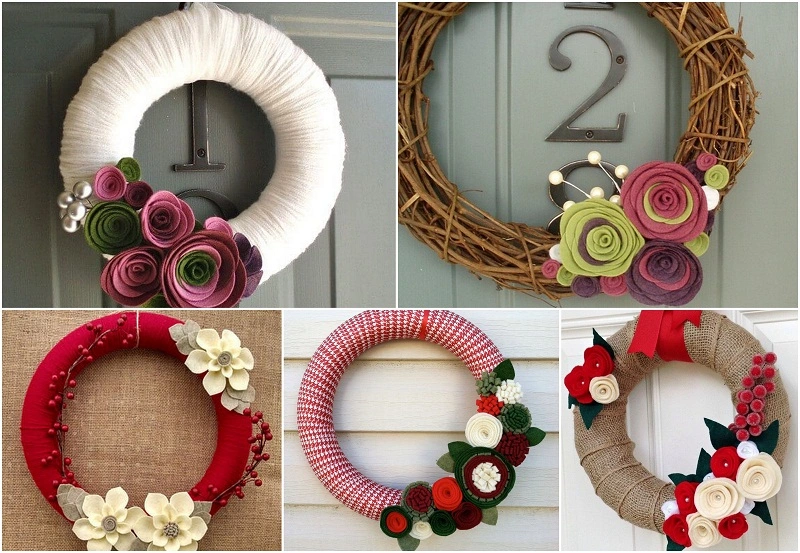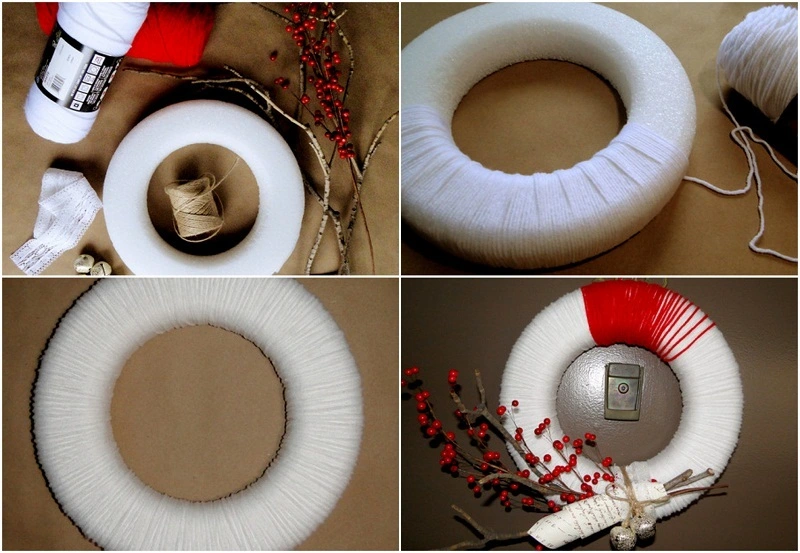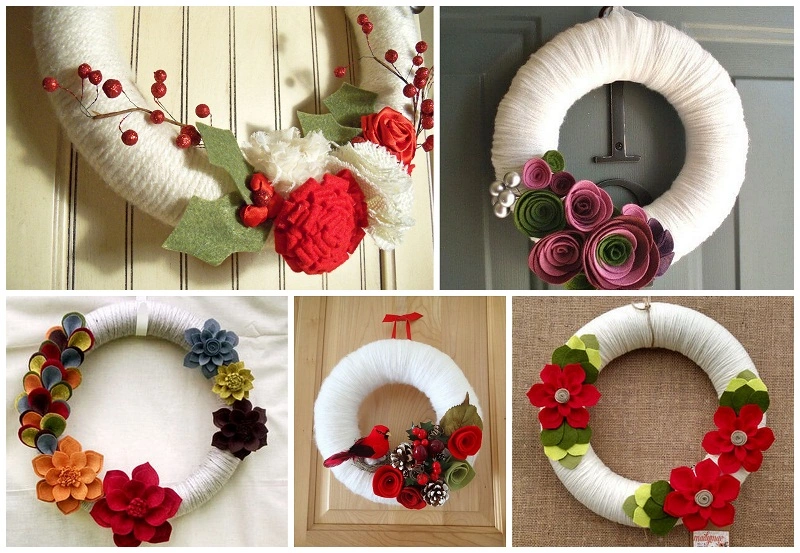 How to make Christmas wreaths from threads – option 2