Birthdays or professional holidays are not complete without gifts.
Flowering plants throughout the year become a necessary element of flower arrangements for landscaping terraces and balconies, because they can grow and bloom in hanging pots, tall stands and containers attached to the railings of balconies and terraces.

What flowers to choose for a sunny balcony
Ampel petunia-surfinia, verbena, pelargonium, bakopa are simply created for growing in hanging pots. But to create a "spherical" flower beds suitable abundant flowering annual plants, falling flowering stems – calibrachoa and stem. A beautiful bouquet is woven from many colorful calibrachoa flowers, and blue lobelia is skillfully mixed with yellow stem flowers.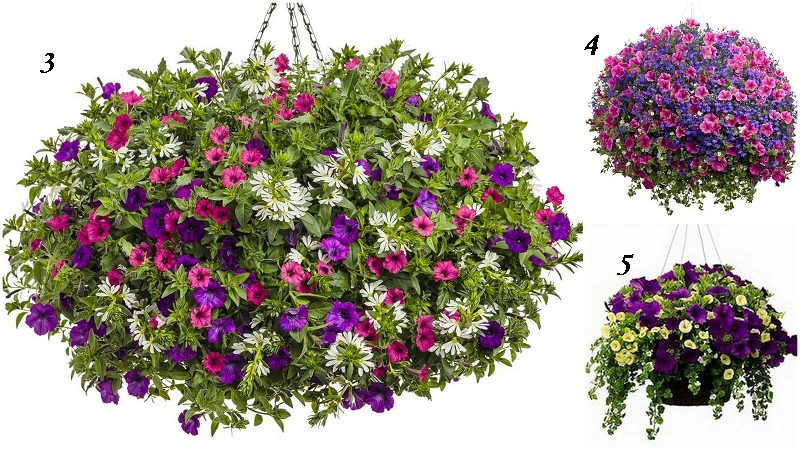 Ampel begonias, balsams, fuchsias, nemesis, lobelia are also suitable for growing in hanging pots. However, these plants do not tolerate the open sun, it is better to hang them in partial shade.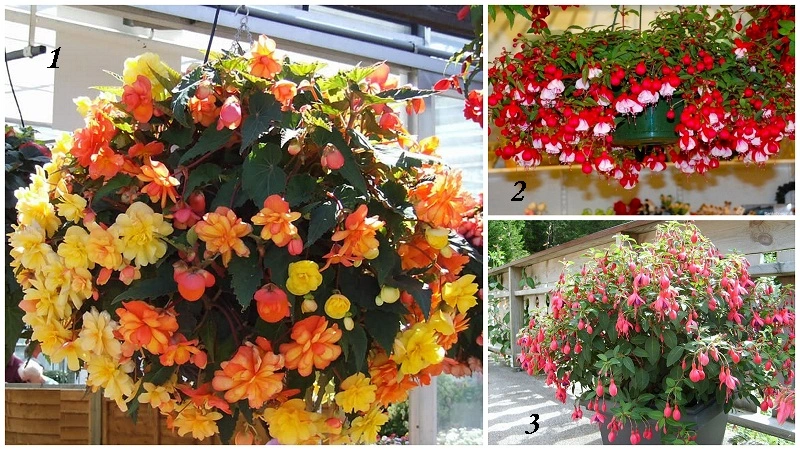 What flowers are suitable for flower arrangements
In balcony compositions it is possible to combine ampelny-shaped plants with plants of other forms.
For example, red zonal pelargonium, which grows in the mountains, and can be planted below, white bakopa, ivy, or white verbena. Cereals can also be combined with ampelnye – such flower arrangements will be unusual and at the same time very beautiful.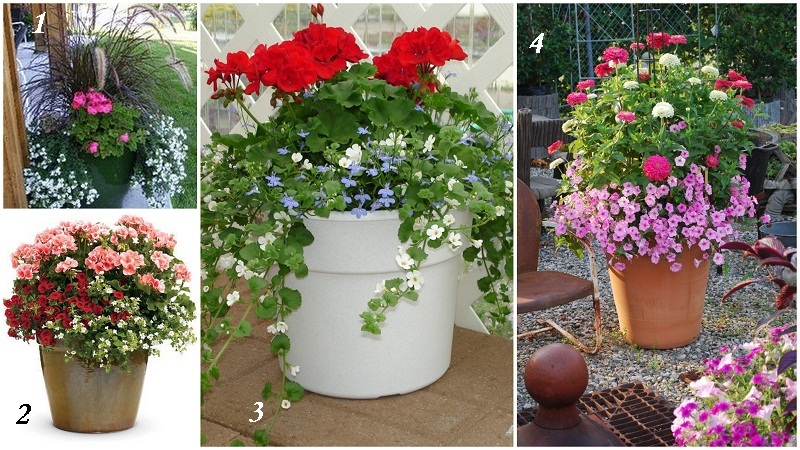 Caring for plants on balconies
Abundant and regular watering without fertilizing will not work.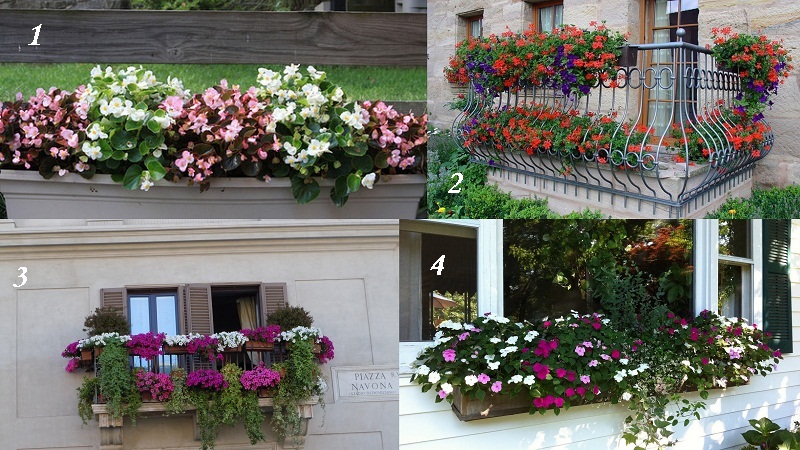 Advice! It is better to grow ampelnye plants in suspended pots from ceramics, instead of in plastic. Small plastic pots contain little soil, it dries quickly, the roots dry out and breathe poorly.
This, of course, does not apply to large balcony containers, because there the volume of soil is much larger than in pots.
Do not be afraid to fantasize when landscaping your homes and apartments, and carefully study the features of growing ampel plants, and then you will create your incredible garden, even on a small area of balcony or terrace!